Paneer Capsicum With Indian Cottage Cheese
Peppers or capsicum add such a crunchy delightful peppery flavor to any dish. We used to enjoy capsicum rice and capsicum raita as children. My kids love these, too, now. Since hubby loves peppers, I began learning and experimenting with different recipes to include peppers.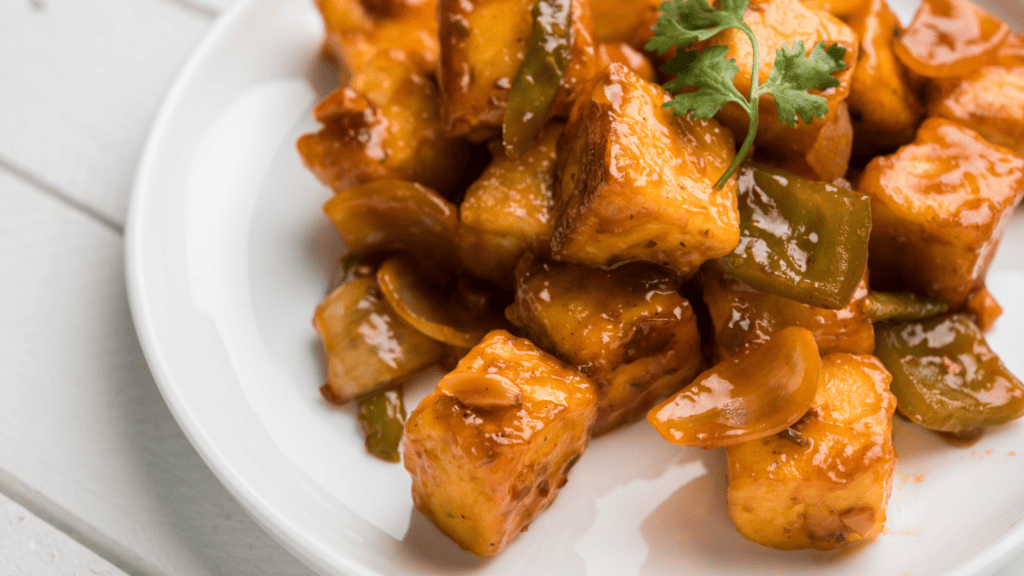 They often find their way into our salads, wraps, quesadillas, etc. Nearly every shopping trip ends with peppers landing in my basket.
On the other hand, with only a handful of choices regarding vegetables in this part of the world, as I always say, I try to make the most of what's available.
Paneer or Indian cottage cheese, when cooked with peppers, provides a contrasting flavor and texture. The dash of spices makes them irresistible. The popular jalfrezis, tikka masalas, kadai vegetables, etc are proof enough!
This simple onion, garlic-free paneer capsicum was part of our Sunday evening meal.
Ingredients:
Paneer – about 100g cubed
Three different colored peppers –
I used about 1/3 each chopped into small bite-sized chunks
tomatoes – 2 chopped
oil – 2-3 tsp
cumin seeds – 1/2 tsp
asafoetida – 1 pinch
green chili – 2 chopped fine
salt to taste
turmeric powder – 1/4 tsp
spicy red chili powder – 1/4 tsp
mild red chili powder – 1/2 tsp
coriander powder – 1/2 tsp
cumin powder – 1/4 tsp
garam masala powder – 1/4 tsp (mixed spice powder)
dry fenugreek leaves – 1 tsp (Kasoori methi)
freshly chopped coriander – 1 tbsp for garnish
Method:
Heat oil in a pan. Splutter cumin seeds first. Add asafoetida and green chili. stir for a few seconds
Add chopped tomatoes; cook covered, adding a pinch of salt. start now and again
cook tomatoes until they are mushy, then add chopped peppers. tomatoes will continue to cook
Stir and cook until the peppers soften but still retain a slight crunch. tomatoes will begin to dry up
Add spices such as turmeric powder, red chili powder, coriander, cumin powder, and garam masala
Stir for a few seconds. Add cubed paneer and salt. Mix everything well.
Crush dry fenugreek leaves between your palms and add that in. Mix. Cover and simmer for a few minutes to let the paneer and peppers absorb all the flavors.
Switch off the heat. Transfer to a serving bowl. Garnish with freshly chopped coriander
and serve the paneer capsicum with Indian flat bread such as naan/ roti/kulcha or your kathi roll filling. I did it with alu kulcha (Indian leavened bread with potato filling)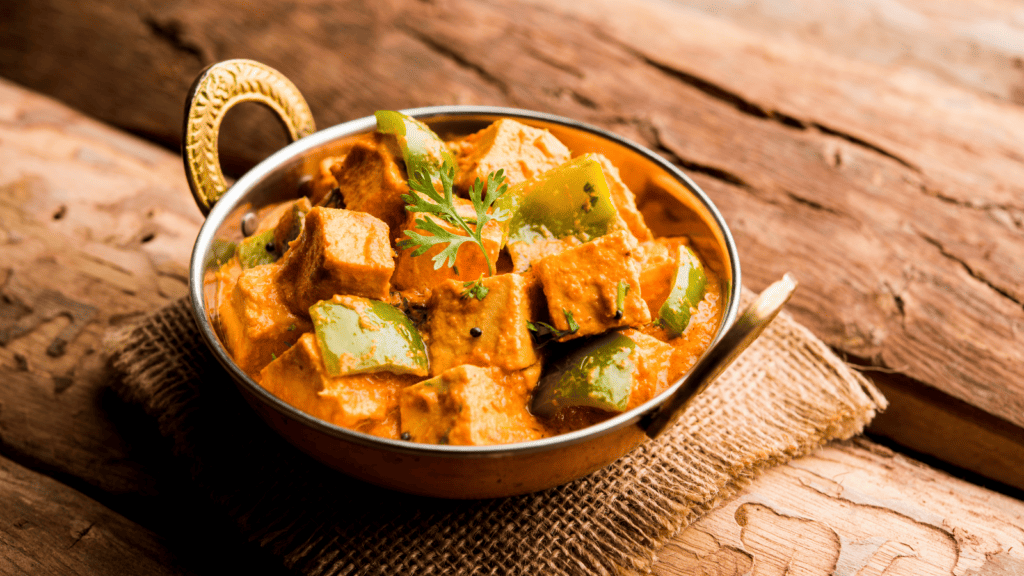 ---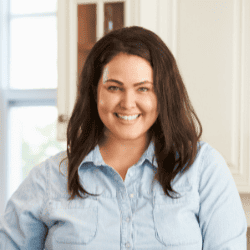 Born and raised in a family of foodies, Georgia's passion for cuisine was nurtured from a young age as she learned the intricacies of flavor and texture from her grandmother's kitchen. As an adult, this early fascination blossomed into a full-fledged love affair with the culinary world.