Diabetic Friendly Bulgur Wheat Idli Recipe
Are you looking for a delicious and healthy breakfast option for people with diabetes? Look no further than the Diabetic-Friendly Bulgur Wheat Idli.
Made with bulgur wheat, this idli variation is packed with nutrients and low in glycemic index, making it an excellent choice for individuals managing their blood sugar levels.
Discover this recipe's delightful combination of flavors that will keep you satisfied and energized throughout the day.
Health Benefits of Bulgur Wheat
Rich in Fiber
Bulgur wheat is a whole grain that is packed with fiber. Fiber is an essential nutrient that helps to regulate digestion and prevent constipation. It also helps keep you feeling full for longer, making it an excellent choice for those who want to manage their weight.
Incorporating bulgur wheat into your diet can increase your fiber intake and promote a healthy digestive system.
Controls Blood Sugar Levels
For individuals with diabetes, maintaining stable blood sugar levels is crucial. Bulgur wheat has a low glycemic index, meaning it causes a slower and more gradual rise in blood sugar levels compared to other carbohydrates.
This makes it an ideal choice for those who need to manage their blood sugar levels effectively. Incorporating bulgur wheat into your meals can help to prevent spikes in blood sugar levels and enhance glucose control.
Promotes Weight Loss
If you want to shed a few pounds or maintain a healthy weight, bulgur wheat can be a great addition to your diet. As a whole grain, bulgur wheat is rich in fiber and low in calories, making it a filling and nutritious choice.
By including bulgur wheat in your meals, you can increase satiety and reduce the likelihood of overeating, ultimately supporting weight loss efforts.
Improves Digestion
Digestive health is essential for overall well-being, and bulgur wheat can promote a healthy digestive system. The high fiber content in bulgur wheat helps to prevent constipation and promote regular bowel movements.
It also aids in maintaining a healthy gut microbiome, which is crucial for optimal digestion and nutrient absorption.
Boosts Heart Health
Taking care of your heart is essential for maintaining overall health, and bulgur wheat can contribute to a heart-healthy diet. It is low in saturated fat and cholesterol and rich in fiber, vitamins, and minerals.
Including bulgur wheat in your meals can help to lower cholesterol levels, reduce the risk of heart disease, and promote cardiovascular health.
Understanding Diabetes
Definition
Diabetes is a chronic health condition characterized by elevated blood sugar levels. It occurs when the body either does not produce enough insulin or cannot effectively use the insulin it produces. Insulin is a hormone that helps to regulate blood sugar levels and allows cells to take in glucose for energy.
Types of Diabetes
There are three main types of diabetes:
Type 1 Diabetes: This type of diabetes is an autoimmune disease in which the body's immune system mistakenly attacks and destroys the insulin-producing cells in the pancreas. People with type 1 diabetes require insulin therapy to manage their blood sugar levels.

Type 2 Diabetes: Type 2 diabetes is the most common form of diabetes and is typically associated with lifestyle factors such as poor diet, lack of physical activity, and obesity. In type 2 diabetes, the body becomes resistant to the effects of insulin or does not produce enough insulin to maintain normal blood sugar levels.

Gestational Diabetes: Gestational diabetes occurs during pregnancy and usually resolves after childbirth. It is characterized by high blood sugar levels that develop during pregnancy in women not previously diagnosed with diabetes.
Factors Causing Diabetes
Several factors can contribute to the development of diabetes, including:
Family history of diabetes
Being overweight or obese
Unhealthy diet high in sugar and refined carbohydrates
Sedentary lifestyle
Age (risk increases with age)
Certain medical conditions (e.g., polycystic ovary syndrome)
Ethnicity (some ethnic groups are more prone to developing diabetes)
Symptoms
Common symptoms of diabetes include:
Frequent urination
Excessive thirst
Unexplained weight loss
Fatigue
Blurred vision
Slow healing of wounds
Tingling or numbness in the hands or feet
Effects on Health
Uncontrolled diabetes can have serious health implications. It can lead to various complications, such as:
Cardiovascular disease
Kidney disease
Nerve damage (neuropathy)
Eye damage (retinopathy)
Foot problems and amputations
Skin conditions
Increased risk of infections
Challenges Faced by Diabetics
Carbohydrate Intake
One of the biggest challenges individuals face with diabetes is managing their carbohydrate intake. Carbohydrates directly affect blood sugar levels, so it is important to monitor and control the amount and type of carbs consumed. This can require careful meal planning and portion control to maintain stable blood glucose levels.
Glycemic Index
The glycemic index (GI) measures how quickly carbohydrates in food raise blood sugar levels. For individuals with diabetes, it is important to choose carbohydrates with a low or moderate GI to prevent rapid spikes in blood sugar levels.
However, the GI of a food can be influenced by various factors, including cooking methods and food combinations, making it challenging to determine the GI of every meal.
Limited Food Choices
Many individuals with diabetes often feel limited in their food choices. Certain foods may need to be avoided or consumed in moderation due to their impact on blood sugar levels.
This can lead to feelings of frustration and deprivation, making it important to find alternatives and new delicious and diabetes-friendly recipes.
Introduction to Bulgur Wheat Idli
What is Idli?
Idli is a traditional South Indian dish popular for breakfast or as a snack. It is a soft, fluffy, and fermented rice cake typically served with chutney and sambar.
Idli is known for its simplicity, versatility, and health benefits. It is gluten-free, easy to digest, and provides a good source of carbohydrates and protein.
Bulgur Wheat Substitution
For individuals with diabetes or those looking for a healthier alternative, bulgur wheat can be used as a substitution for the traditional rice in idli. Bulgur wheat is a nutritious whole grain that offers numerous health benefits.
By replacing rice with bulgur wheat, you can increase the fiber content of the dish and reduce its impact on blood sugar levels.
Recipe of Diabetic-Friendly Bulgur Wheat Idli
Ingredients
1 cup bulgur wheat
1 cup urad dal (split black gram)
1/4 teaspoon fenugreek seeds
Salt to taste
Water for soaking and grinding
Preparation Method
Wash the bulgur wheat thoroughly and soak it in water for about 3 hours.
Wash the urad dal and fenugreek seeds and soak them in water for about 4 hours.
Drain the water from the soaked bulgur wheat and grind it into a smooth batter using a blender or food processor. Add water as needed to achieve the desired consistency.
Similarly, grind the urad dal and fenugreek seeds into a smooth batter.
Mix the bulgur wheat batter and urad dal batter in a large bowl. Add salt to taste and mix well.
Cover the bowl and let the batter ferment for 6-8 hours or overnight.
Once the batter has fermented, heat an idli steamer or a large pot with water for steaming.
Grease the idli molds or plates with oil or cooking spray.
Pour the batter into the molds, filling them about three-fourths full.
Steam the idlis for about 10-12 minutes or until a toothpick inserted in the center comes clean.
Remove the idlis from the steamer and let them cool slightly before removing them from the molds.
Serve the bulgur wheat idlis hot with your choice of chutneys or sambar.
Serving Suggestions
Bulgur wheat idlis can be served with various chutneys, such as coconut, tomato, or mint chutney. They can also be enjoyed with sambar, a flavorful lentil soup that complements the idlis perfectly. You can also serve the idlis with protein-rich side dishes like dal or yogurt for added nutrition.
Nutritional Profile of Diabetic-Friendly Bulgur Wheat Idli
Calories
The exact calorie content of bulgur wheat idli may vary depending on the specific recipe and serving size. However, a typical serving of 2 idlis (50 grams) is estimated to provide around 100-120 calories.
Carbohydrates
Bulgur wheat idli is a good source of complex carbohydrates. A serving of 2 idlis typically contains around 20-25 grams of carbohydrates. The presence of fiber in bulgur wheat helps slow down the absorption of carbs, contributing to better blood sugar control.
Protein
Protein is an essential nutrient for maintaining and repairing body tissues. While bulgur wheat idli is not a high-protein food, it still provides moderate protein. A serving of 2 idlis typically contains around 4-6 grams of protein.
Fiber
Bulgur wheat idli is an excellent source of dietary fiber. Fiber promotes satiety, aids digestion, and helps regulate blood sugar levels. A serving of 2 idlis can provide around 4-6 grams of fiber, contributing to the recommended daily intake.
Vitamins and Minerals
Bulgur wheat idlis offer vitamins and minerals, including B vitamins, iron, magnesium, and phosphorus. These nutrients are essential for energy production, red blood cell formation, and overall well-being.
The exact nutrient content may vary depending on the specific brand of bulgur wheat and the preparation method.
Healthier Alternatives for Idli Accompaniments
Chutneys
Traditionally, idlis are served with various chutneys that add flavor and complement the dish's taste. Choose healthier options instead of using chutneys high in sugar and unhealthy fats.
Make coconut chutney with grated coconut, green chilies, yogurt, or mint chutney with fresh mint leaves, yogurt, and lemon juice. These chutneys are delicious and refreshing and provide additional nutrients.
Sambhar
Another popular accompaniment for idli is sambhar, a lentil-based vegetable stew. To make a healthier version of sambhar, use a variety of vegetables like carrots, beans, and spinach, and limit the amount of oil and salt added.
Additionally, consider using homemade sambhar powder or low-sodium store-bought options to reduce the overall sodium content.
Protein-Rich Side Dishes
To enhance the nutritional profile of your meal, serve bulgur wheat idli with protein-rich side dishes. Dal, a lentil-based curry, is an excellent choice. Opt for deals made with different lentils, such as toor dal or moong dal, and add various vegetables for nutrition.
You can also include yogurt, which provides protein and probiotics for gut health.
Tips for Managing Blood Sugar Levels
Portion Control
Even when consuming diabetic-friendly foods, portion control plays a significant role in managing blood sugar levels. It is essential to be mindful of the quantity of bulgur wheat idlis and other carbohydrate-containing foods consumed in a meal.
Consider using portion control tools, such as measuring cups or a food scale, to estimate portion sizes accurately.
Balanced Meal Planning
Aim for balanced meals that include a mix of carbohydrates, proteins, and fats to maintain stable blood sugar levels. To create a well-rounded meal, include non-starchy vegetables, lean proteins, and healthy fats.
This can help slow down the absorption of carbohydrates and prevent rapid spikes in blood sugar levels.
Regular Physical Activity
Exercise is a powerful tool for managing blood sugar levels. Regular physical activity can help improve insulin sensitivity, manage weight, and lower blood sugar levels.
Aim for at least 150 minutes of moderate-intensity aerobic activity per week, along with strength training exercises recommended by healthcare professionals.
Tips for Incorporating Bulgur Wheat into the Diet
Simple Swaps
Incorporating bulgur wheat into your diet is as simple as substituting it for rice or other grains in your favorite recipes. Use cooked bulgur wheat as a base for grain bowls, salads, or stir-fries. Mix it into soups or stews for added texture and nutrition. These simple swaps can help increase your intake of this nutritious whole grain.
Creative Recipes
Get creative with bulgur wheat by trying new recipes and flavors. Experiment with different seasonings, herbs, and spices to enhance the taste. Bulgur wheat can make pilafs, stuffed peppers, or Mediterranean-inspired tabbouleh salad.
The possibilities are endless, so don't hesitate to get creative in the kitchen.
Food Pairing Suggestions
Consider pairing bulgur wheat with other diabetes-friendly foods to balance your meals and optimize nutrition. Combine bulgur wheat with lean proteins like grilled chicken or fish and various vegetables. This will provide a well-rounded, satisfying, delicious, and blood sugar-friendly meal.
Incorporating bulgur wheat into your diet can offer numerous health benefits, especially for individuals with diabetes. The diabetic-friendly bulgur wheat idli is a delicious and nutritious alternative to traditional rice-based idlis.
By substituting bulgur wheat for rice, you can increase fiber intake, improve blood sugar control, and enjoy a satisfying and healthy meal.
With some creativity and mindful meal planning, you can explore a world of possibilities with bulgur wheat and maintain better management of your blood sugar levels while delighting your taste buds.
So, why not try diabetic-friendly bulgur wheat idli and enjoy the benefits of this tasty and wholesome dish?
---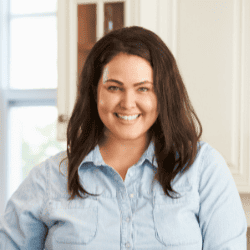 Born and raised in a family of foodies, Georgia's passion for cuisine was nurtured from a young age as she learned the intricacies of flavor and texture from her grandmother's kitchen. As an adult, this early fascination blossomed into a full-fledged love affair with the culinary world.